ZOE
My smart food assistant
Hello I'm ZOE
I'm your personal nutritionist. Choose the lifestyle you want to live and let me help you achieve your goals in a sustainable way.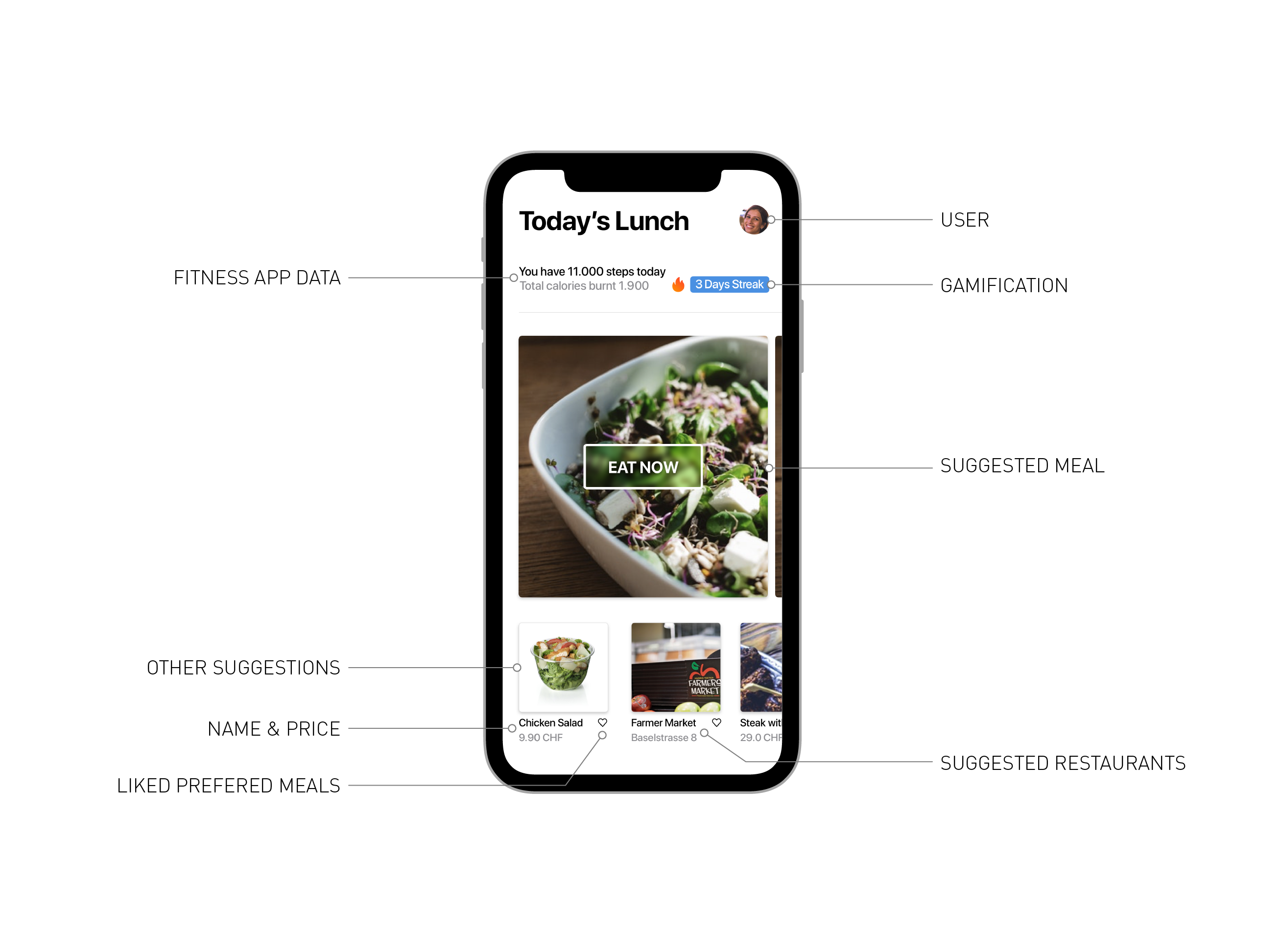 ZOE For Me
I tried many times to have a more balanced diet and a healthier lifestyle. Often it works out well, especially during the first couple of weeks, then suddenly life kicks in. Stress, holidays, hard work and that's when everything starts going the wrong way.
ZOE helps me achieve a healthier lifestyle with personalized food recommendations. Small, delicious, healthy daily wins which add up significantly at the end of every week.
I also track my daily activity like steps and calories using my smartphone (and smartwatch) and ZOE uses this information to provide me with personalized food recommendations to achieve my goals and keep me on track. If i don't like something I skip the recommendation and choose another one.
Once it's about time for lunch or dinner, ZOE suggests a delicious meal in a restaurant or food shop nearby. If I'm not in the mood for this particular dish, I just swipe left and can choose another one. Even when I'm out with my friends in our favorite restaurant, ZOE suggest the meals that suit my desired lifestyle.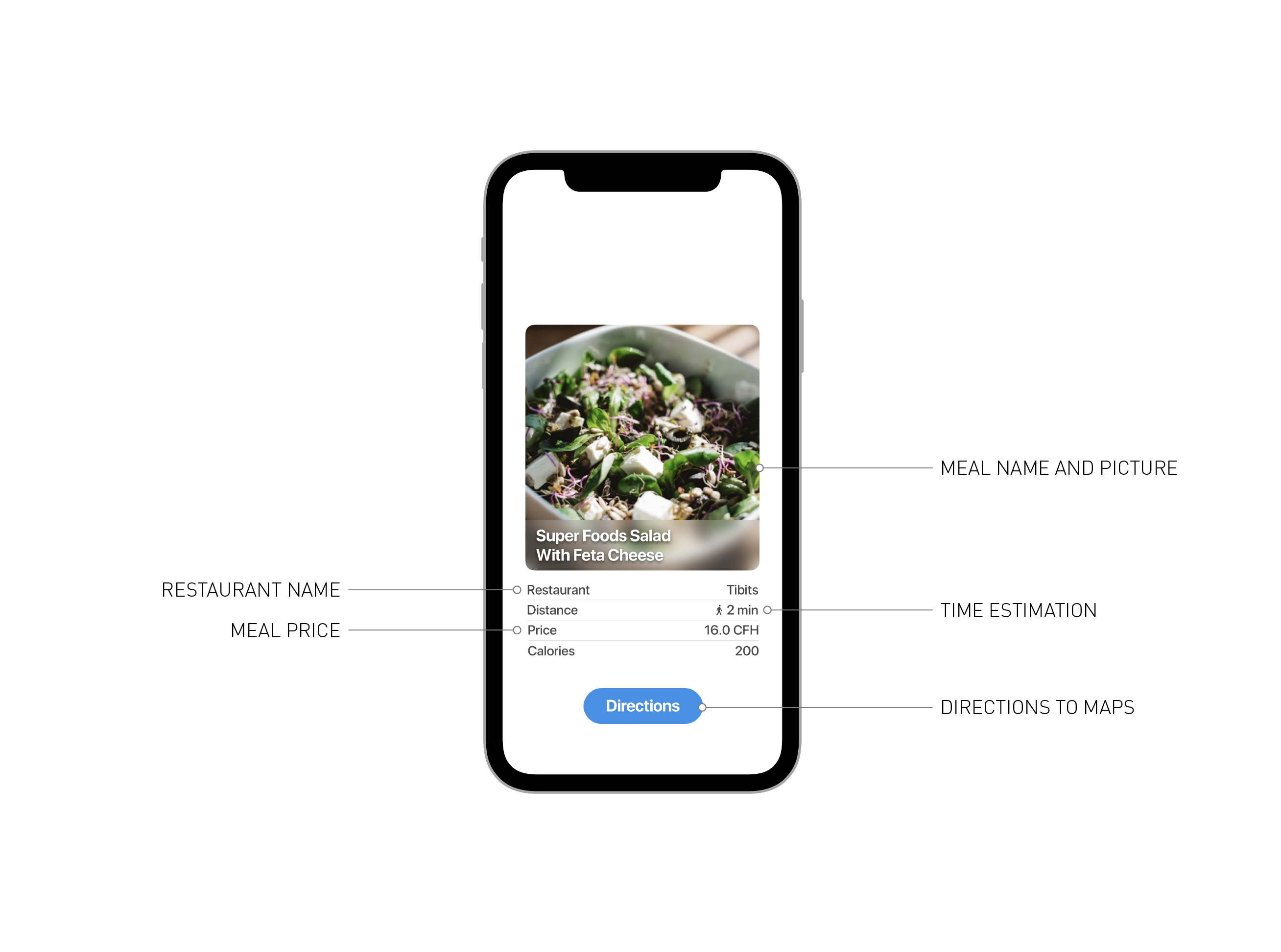 ZOE for business
Zoe for my restaurant
As the owner of a small local restaurant/food stand, I'm getting more guests, as they learn about the daily menus suiting their way of living. It's a great feeling knowing, that you don't only offer your guests a delicious meal but also help them achieve their personal goals.
I was astonished to see, how it easy it is to use. I just upload a picture of the daily dishes, check the approximate nutritional values and the meal is ready to be recommended.
ZOE for my supermarket branch
As the store manager in the local branch I feel the difference in people's demand. While most of the customers used to roam around the shop not knowing what to eat, they now go straight to the product and buy it. I also noticed, that the price sensitivity in regards to their lunch or dinner shops has decreased.
As the information about our products is automatically provided to ZOE via our ERPs API there is no additional workload at all.
ZOE's data
Data ZOE needs to work
For tracking the activity ZOE uses the fitness data already gathered by the smart devices of the users, e.g. fitness trackers or smart phones which ZOE can access via APIs
For nutritional values we use
https://www.foodrepo.org/ (mainly snacks and fruits)
https://dev.caloriemama.ai/ for automatically aggregate nutritional values of meals served in the restaurants
Larger food providers (Restaurant Chains, large Supermarkets) via specific APIs and publicly available information - Nutritional information dataset from McDonald's
ZOE learns about restaurant/markets details (Location, Opening Hours etc.) by registration and/or scraping the web.
As the goal is personal behavior change, the accuracy of the data provided from tracking and nutrition is at a suitable level.
Data ZOE's producing
The aggregated data will come from different sources such:
From free and premium users:
User Profile (weight, height, age, gender, personal goals)
Location (kilometers accepted to move from location to restaurant)
Fitness app (daily steps count, active exercise duration and time of the day, calories burnt etc)
Restaurant recommendations (types of meals, prefered eating place)
Customer feedback (liked recommendations, suggestions)
From premium users
User Profile (type of nutrition, food preferences)
Data ZOE provides for Open Data
The static data generated, e.g. restaurants location, opening hours etc. will be provided as data sets for the open data movement.
Additional data may be provided for other projects, using the data e.g. for food waste optimization etc.
The business plan development phase will study the monetization of data in depth, taking privacy policies such as GDPR and local laws into consideration.
ZOE for investors
Value Proposal - Behavioral Change
The core of the value proposal is an easy way to change the habits of a consumer. Compliance is a critical key success factors for any kind of intervention to achieve a defined health objective. In general only ca 5-8% of the consumers still follow the recommendations after one year. The Behavioral Change will trigger a change in food intake and provide a measurable health benefit.
Business plan
We have a fully developed sustainable business model canvas, which we will share with interested investors. Please get in contact with Stefanos Kofopoulos (stefanos.kofopoulos-at-gmail.com)
ZOE final pitch presentation
Our final pitch presentation for Open Food Hack Days in Basel, 17 February 2018
View the presentation here (video included)
ZOE's current state and next steps
ZOE is currently a clickable prototype so get a good impression of the functionality and a possible look and feel of the final app.
The necessary data-sources were established and checked and allow ZOE to get the data needed to provide the guidance for the users she aims for.
ZOE will now establish a solid business plan in detail to ensure a funding which allows the team to create the working app as well as promote the app to local businesses, restaurants and most importantly to the people using the app to improve their lifestyle.
ZOE Team
Stefanos Kofopoulos
Miguel Dans
Arnold Gloor
Andrea Küry
Markus Stauffiger
Event finished
17.02.2018 15:30
Event started
16.02.2018 08:30
Open Food Hackdays Basel