Hot or not
Energy customer profiling made easy
How is hot for putting a next solar power system of his roof?
As a service provider I want to
Potential customers: -Energy service provider -Utilities -Public institutions such as Cantons and Municipalities -Planning and engineering companies / product developers
Service: -Generation of individual persona (customers of our customer) profiles based on social economic and social demographic data
Data
List and link your actual and ideal data sources.
Team
Event finished
09.04.2016 15:30
Event started
08.04.2016 09:00
Energy of Buildings
Thanks to the Internet of Things (IoT) soon every device in our home will be creating data, about itself, about the environment, about us. At previous open data events we learned to create our own sensors and "open up" the data in various devices. Let's see what we can do with the next generation of open IoT data! Have a look at projects tagged energy and hardware in the wiki.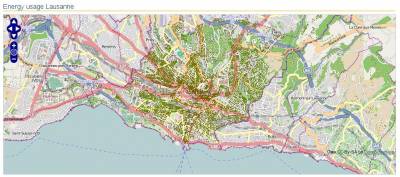 Open Energy Data Hackdays